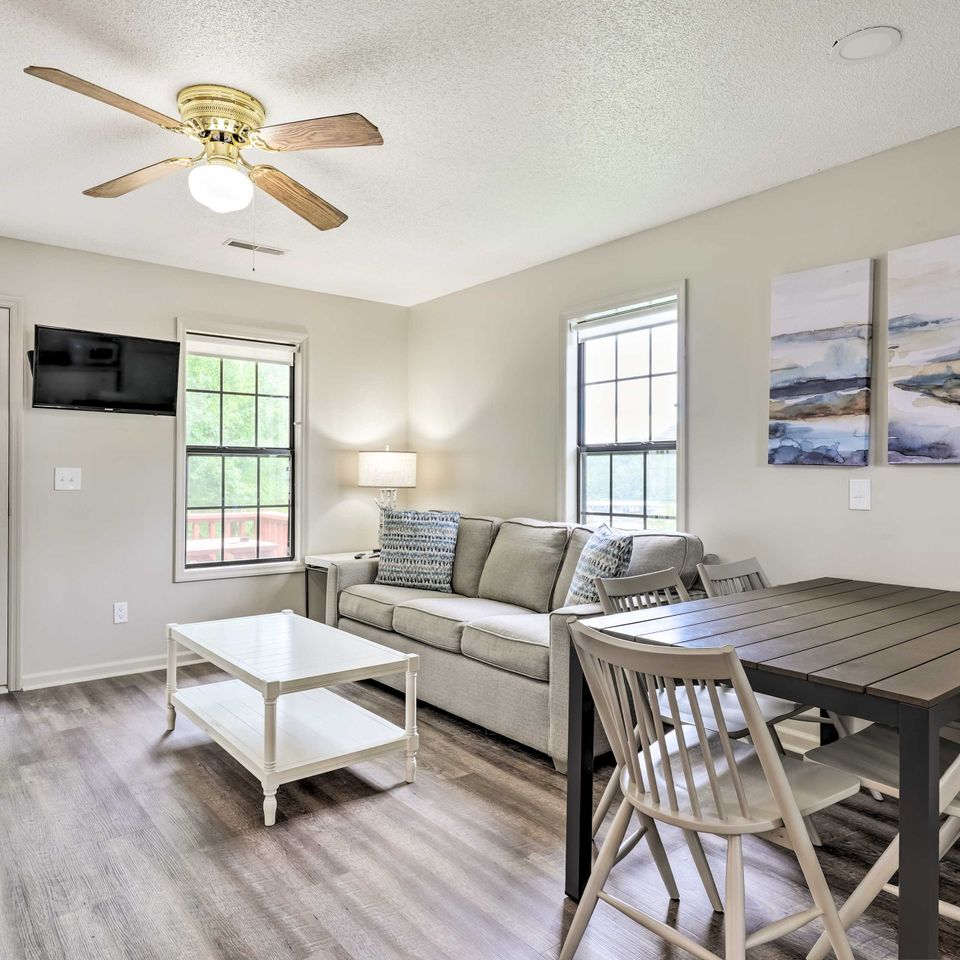 One and Two Bedroom Cabins
Our cabins are fully furnished, clean, comfortable, and ready for you to wind down and rest up.

Cabins include a private balcony with a scenic view of Tims Ford Lake and Tims Ford Marina.

They have a full-size stove, refrigerator, microwave oven, coffee maker, and a 32-inch flat-screen TV with satellite, central heating, and air conditioning. All bed linens are provided as well as towels, washcloths, silverware, dishes and a basic cooking set. Charcoal grills are conveniently located outside the cabins.

If the cabins a fully booked when you want to visit, you can find other places to stay in the nearby towns of Winchester, Decherd, and Tullahoma, all of which have hotels. 
Lodging, hotel, cabin, places to stay, resort, motel, vacation rental